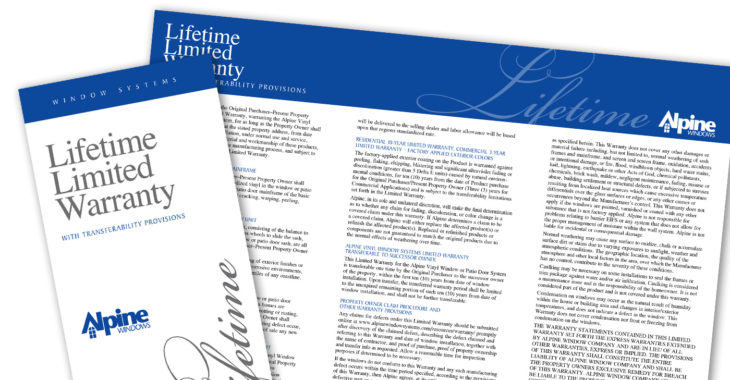 A lifetime limited warranty offers homeowners continued protection for their windows or patio doors for as long as they live in their home. The warranty for Alpine products covers the vinyl sash and mainframe against cracking, blistering, corroding, flaking or peeling and also includes fiberglass screening and screen frame, and the insulated glass unit.
eWarranty Customer Service Center
File a Claim Online
Alpine's eWarranty Customer Service Center allows you to process and review the status of warranty claims online, using a secure password-protected account. To file a claim online, click the Online Warranty Claim button below to start the process.*
*Please use Google Chrome for optimal system preference. All uploaded images should be less than 2MG in file size.